JJ Lee - our man of style - brings us little simple items that have stood the test of time and will hold their value no matter where the market goes.
Levi's 501 reissue brings back an iconic jeans for women.

Q.
What will bring fashion dividends regardless if it's a bull or bear market?
I think they should be affordable. I see classic iconic style as a form of austerity measures because you're buying something that never goes out of style.
Q.
The idea is to go from head to toe. What do you have for the top?
People are willing to pay $300-$400 for glasses by Gucci, Prada and Calvin Klein. Then, there are hipster brands like Moscot - which do nerd glasses for a hefty price.
Instead, I recommend a true stylish frame:
Ray-Ban Wayfarers
.
This style of frame has been worn by the likes of Buddy Holly, Elvis Costello, and Audrey Hepburn.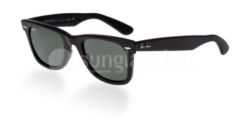 Wayfarers have been in production for the last 55 years. For $140, you can pop out the tinted lenses and have a true fashion frame.
Q.
What do you think about all the big, honking watches out in the market the last few years?
Here's a funny thing: Gentleman's Quarterly, the leading men's fashion magazine, gave the nod to humble designs after pushing really expensive Swiss watches these last few years.
But recently the humble
Timex
has found its way on GQ's pages. Consider one of the classics in
the Mercury style. My favourite is the blue-faced version at $69.99 at The Bay. It has simple san-serif numerals.
Classic Timex watches have a great following. Recently, Andy Spade - of the luggage company Jack Spade - curated a store for
J. Crew
in New York where a number of vintage Timex watches are for sale.
Q.
You've talked about fairly expensive jeans in the past. What is your austerity dungaree?
This is the season of the boyfriend jean. Levi's has reissued a distressed version of the 501 for women. It costs $88.
I would wait a couple of weeks for the darker, less distressed version to come out. No holes, just a straight, classic, Americana cut.
And if $88 sounds too much. How about buying 501's at $9.99 a pound.

Mintage
is a vintage store on Commercial Drive and there's one also opening on Fourth Avenue. You can find a pair, perfectly worn in for around $15 when it's weighed in.